CHIROPRACTOR Delray Beach FL
Alter Chiropractic
If you are in search of a chiropractor in Delray Beach, it makes sense to choose an experienced doctor you can trust. Our comprehensive approach at Alter Chiropractic in Delray Beach FL ensures that we give you the best opportunity to achieve health.
Dr. Ryan Alter
WELCOME TO ALTER CHIROPRACTIC
Welcome to Alter Chiropractic located in Delray Beach, FL. I'm Dr. Ryan Alter. If you are suffering from any of the following conditions, there is a pretty good chance that we might be able to help you:
Neck Pain, Back Pain, Shoulder Pain, Sciatica, Migraines, Pinched Nerves, Herniated or Bulging Discs, Lower Back Pain, Whiplash, Migraine headaches, or a variety of other conditions. Or maybe you were involved in a car accident or suffered a work injury.
Whatever the problem is, we are here to help. At our chiropractic center in Delray Beach you can rest assured that when you come to see us, you are going to be well taken care.
If you're looking for a top Delray Beach chiropractor that provides family chiropractic care we are here to help. It's also a bonus that most insurances are accepted. Today many people are searching for a "chiropractor near me". We hope to be your first choice. Also, don't forget to click on our New Patient Special. It's a great way to test drive our services.
Here at our office, we treat patients conservatively as well as, or better than, anyone. Chiropractic is a phenomenon with how safe and effective it is. I have been a chiropractor for 12 years and I am still amazed every day at what chiropractic can do for people's health.
We have digital x-ray, so all of our imaging is done on a computer. We have our therapy area, that everybody loves.
I have treated 1000's of patients, from just a few years old, all the way to 97 years old.
Some of the most severe auto crash cases, work injuries, sports injuries.
WELLNESS CARE FOR LASTING RELIEF
No one should suffer constantly from pain stemming from preexisting conditions or injuries that never seem to heal. Chiropractic care can help patients dealing with a myriad of health problems find lasting relief. Chiropractic is the only thing we know of that can slow down or stop the degenerative process. Most healthy people do not realize that chiropractic care can even be beneficial for improving their immune system function and strengthening their vitality. Day-to-day life can be draining not just on the mind, but the immune system. By seeking wellness care at our clinic, minor adjustments can ensure your body stays running like a finely-tuned machine, ready to conquer every day's challenges.
TRAINING OF A CHIROPRACTOR
Patients regularly underestimate the amount of training and education chiropractors must undergo before starting in private practice. In fact, chiropractors have among the most rigorous coursework required in the medical field. The amount of schooling required is on par with that of medical doctors. In Florida, chiropractors are required to obtain a four year degree and then they must be accepted and graduate from a another 4 years at chiropractic college. Throughout their years at a highly-specialized chiropractic college, their knowledge is constantly being built and tested.
No prescriptions drugs, needle injections, or surgery. After seeing more than 7,000 patients over the past 15 years at our chiropractic wellness center in Delray Beach, I can tell you that you are making a good decision to get care here. And there is a great chance we can help you feel a hundred times better!
At our office, the consultation is always FREE. There is no charge to come and visit with me. When you come in, you won't have to wait. Paperwork is simple. We'll handle all the insurance for you. If you don't have insurance, we can put together a care plan that nearly everyone can afford.
After your initial free consultation, I will do a careful evaluation, sometimes consisting of x-rays, and with that information, lay out a plan to get you better as fast as possible. You deserve to feel better, to perform better, and to have your life be the way you want. I'm ready to help you … BE YOUR BEST!
A CHIROPRACTIC TEAM YOU CAN TRUST
Our Delray Beach chiropractic team at Alter Chiropractic is ready to meet with you today. We will discuss your needs and help design a program that will help you feel better fast. We look forward to hearing from you.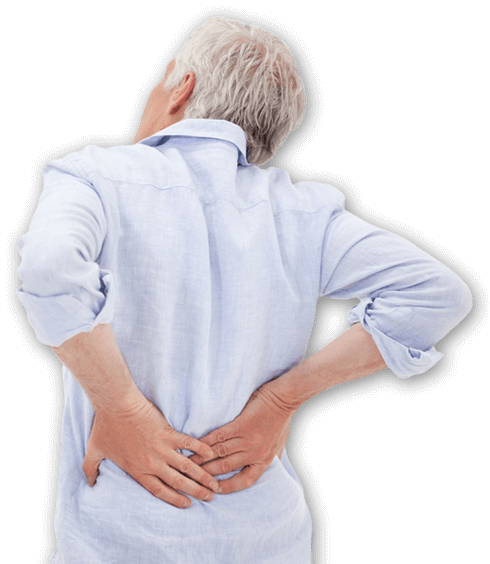 CHIROPRACTIC CARE CAN HELP
Chiropractic works by making precise adjustments to the small vertebrae to take pressure off and stimulate nerve flow. This also works to increase mobility, break up any arthritis and fixation, and ultimately allow your body to move better. Chiropractic adjustments are also so important to make sure all nerve flow is getting in and out of the spine to all of the organs and tissues of the body. When the spine is free of interference, the body is better able to facilitate healing, thereby relieving pain and restoring health in a variety of ways.
OFFICE HOURS
Monday
9:00am - 12:00pm
3:00pm - 6:00pm

---
Tuesday
3:00pm - 6:00pm
---
Wednesday
9:00am - 12:00pm
3:00pm - 6:00pm
---
Thursday
9:00am - 12:00pm
3:00pm - 6:00pm
---
Friday
Closed
---
Saturday
Closed
FINDING A CHIROPRACTOR IN Delray Beach
These instructions can help you find the right Delray Beach Chiropractic Office for you and your family. Often when people in Delray Beach search for a chiropractor, they end picking someone the top of the Google search results.
However, being the first choice on Google does not always mean they should be your first choice for care. Use the following steps to make sure you find the best chiropractor for you.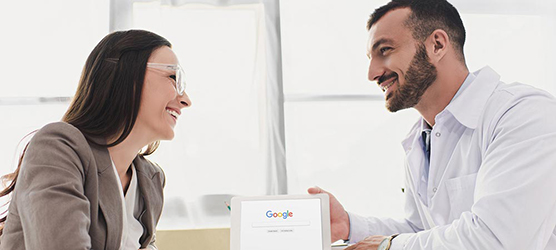 Time Needed: 5 minutes
Total Cost: USD 0.00
FINDING A Delray Beach CHIROPRACTOR IN 4 EASY STEPS
Step 1: Begin a Google search
Search for one of these phrases:
Chiropractor Delray Beach
Chiropractor 33446
Chiropractor near me
Best chiropractor in Delray Beach

Step 2: Check Over Their Website
Great chiropractors in Delray Beach often take time to make sure their website gets as much care and attention as their patients do. By looking over their website, you can get a sense if they are a chiropractor you'd be willing to go to for care.

Step 3: Check Their Reviews
Read the reviews on the Google Business Page of the chiropractic office you are considering. If many other people recommend the office, it might be worth considering.

Step 4: Give The Office A Ring
Now that you have a good grasp on the kinds of offices in your area, call the ones on your shortlist. The answers to your most pressing concerns should help you make an informed decision.